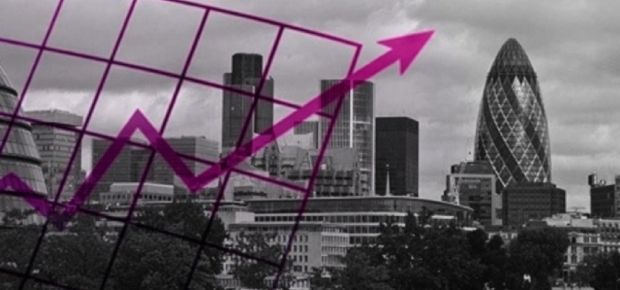 "QE3" hopes fuel markets after poor data
Markets continued yesterday's rally, mainly on the back of increased speculation that the US Federal Reserve would step in with further measures to aid the US economy. Evidence for this came in a variety of forms, not least the Federal Reserve themselves signalling that that US interest rates would remain low to support the recovering economy. It was backed dup by rhetoric form New York Federal Reserve vice chair Janet Yellen who commented that the Fed has a variety of options if it decided to instigate its third round of asset purchases, or quantitative easing, and stated that it is too soon to say whether the economy was out of the woods.
Ironically, improving market sentiment may have also been spurred by disappointing economic data, with US initial jobless claims showing today that 380,000 people filed for their first unemployment benefits last week, higher than previous readings and the forecast. Combined with disappointing non-farm payroll data last week, many believe the gloomier economic picture will pave the way for some form of "QE3", from which stocks, commodities and gold are natural beneficiaries.
Sentiment was also supported by an Italian bond auction. Whilst the treasury narrowly missed the €5 billion debt target they were hoping to raise and borrowing costs rose by more than 1% for the 3 year debt, the auction appeared to be better than some had anticipated. The 10 year yield was lower on the day, providing some reassurance.
The major European indices finished more than one percent higher, the UK's FTSE 100 outperforming with its 1.34% gain to 5710.5. The major stock specific news for the day was Royal Dutch Shell, which fell more than 4% in early trade as investors took fright at the company's efforts to monitor an oil spill in the Gulf of Mexico. The reports of an oil sheen 1 mile wide by 10 miles long provoked comparisons to BP's disaster 2 years ago, however shares clawed back their losses following a statement in which shell said it had a "high degree of confidence" that the sheen, apparently attributable to around 6 barrels of oil, was not associated with its operations in the area. The shares were lifter by the broader market and opportunistic buying to close down only 0.5%.