French and German GDP data better than expected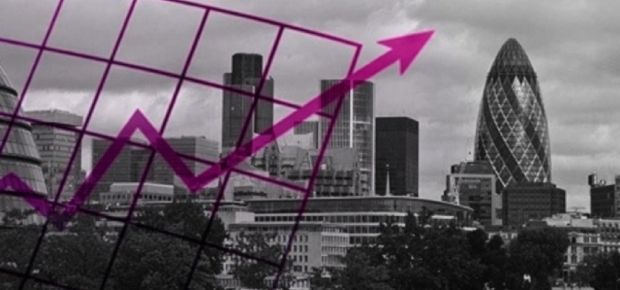 GDP data from core eurozone countries was dominant among financial media this morning, with France's economy flat lining at 0%, and Germany's growing 0.3%, over the second quarter of the year. The results, whilst painting a gloomy stagnation for the region, were slightly better than expected, and as such markets generally reacted positively with major indices in Europe up between 0.5 - 1.0%.
Domestically, the Office for National Statistics released inflation data that showed prices, as measured by the consumer price index, rose 2.6% over the 12 months to July, from 2.4% in June. A 21.7% rise in the cost of flights led to a 1% overall appreciation in transport costs. A lower than expected drop in clothing prices were also a contributing factor, given that many high street retailers brought forward summer sales to June. The Retail Price Index, which includes the costs of housing, moved from 2.8% to 3.2% over the 12 months, a result that will be felt disproportionately by rail commuters as train fares are expected to increase by up to RPI plus 3% from January.
Standard Life topped the FTSE 100, investors reacting well to the Edinburgh based investment firm's interim results, which detailed a 15% rise in operating profits and a dividend increase. Shares closed up around 8% at 722p. Elsewhere, utility companies were in demand after rumours emerged that a consortium of bidders including overseas pensions funds, sovereign wealth funds and private equity investors were planning to obtain a stake in United Utilities, the North West's water network operator. Shares in the group rose 4.8% to finish at 722p, however shares were up nearly 16% at one stage. The news provided sufficient optimism in the sector to increase the share prices of peers Pennon Group and Severn Trent.
The FTSE 100 finished 0.56% higher at 5864, slightly behind European peers who were trading closer to 1% higher.